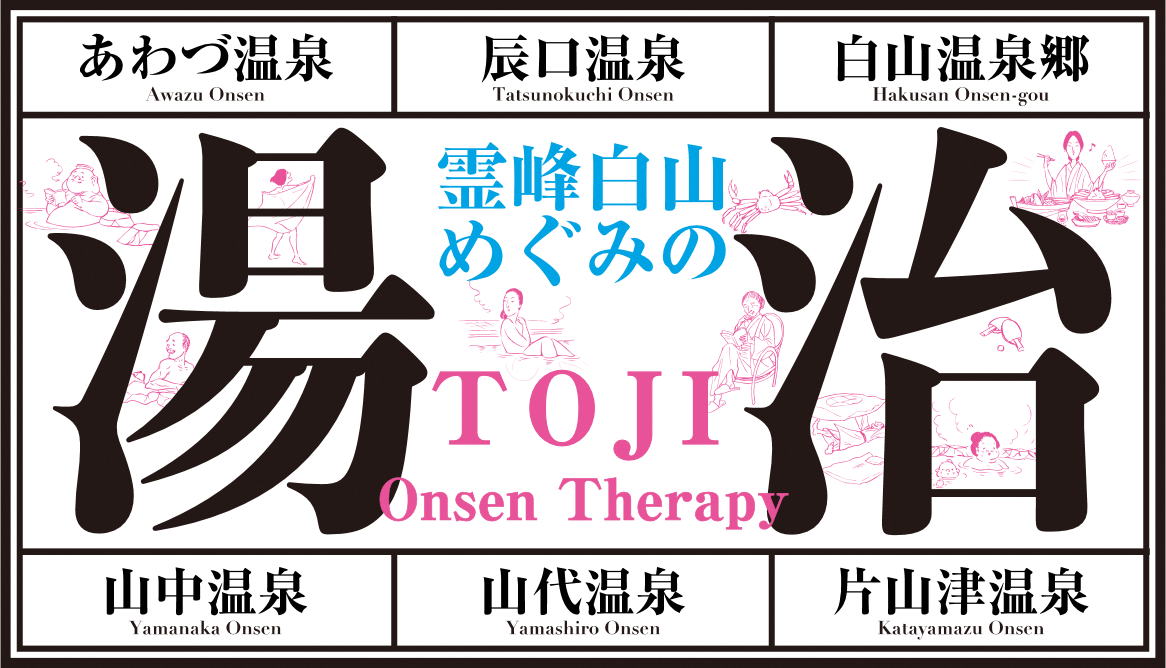 Kaga no Kuni Onsen Line-up
At the six onsen towns of Yamanaka, Yamashiro, Katayamazu, Awazu, Tatsunokuchi and Hakusan, all within the Kaga no Kuni region that extends across the foothills of holy Mt. Hakusan, you will find over 70 onsen baths gathered.
Many of these onsen towns possess long histories of over 1300 years. There, you can breathe deeply amidst the rich nature, savor delicious food, and immerse in both onsen and an atmosphere rich in history and scenic beauty. Yes, enjoy this onsen therapy overflowing with the blessings of Mt. Hakusan, to your heart's content.
All six onsen towns have their own public bath which you can enjoy as a day trip, and we recommend onsen-hopping to get a taste of each of their unique charms.
Kaga no Kuni Onsen Haku Official Homepage
Yamanaka Onsen Tourism Association(TEL 0761-78-0330)
Yamashiro Onsen Tourism Association(TEL 0761-77-1144)
Katayamazu Hot Springs Tourism Association(TEL 0761-74-1123)
Awazu Onsen Tourism Association(TEL 0761-65-1834)
Tatsunokuchi Onsen Tourism Association(TEL 0761-51-6666)
Hakusan Onsen Association(TEL 076-274-9544)