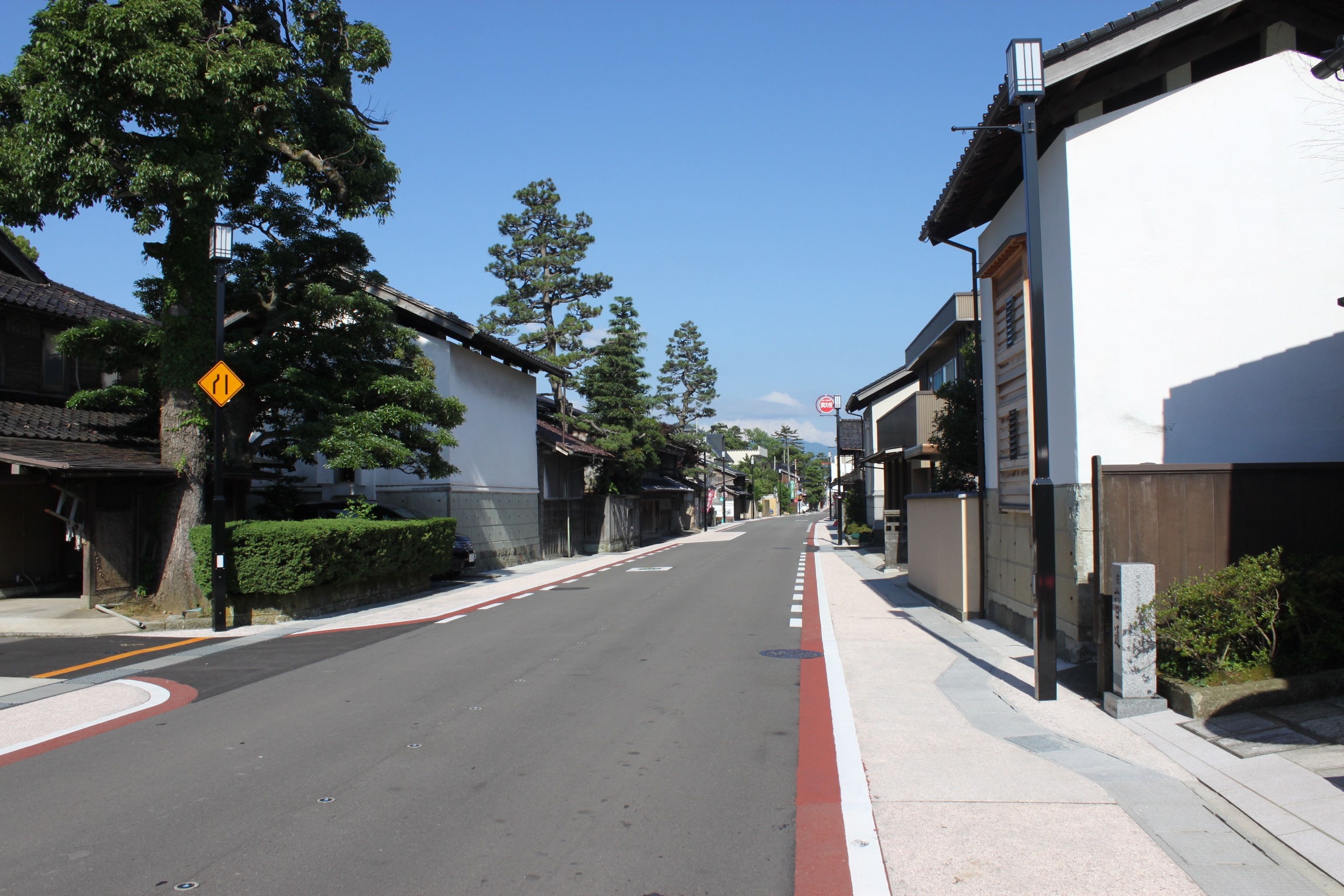 Nonoichi
Hakusan
Kawakita
Nomi
Komatsu
Kaga
Exploring the Hokkoku Kaido Highway
The Hokkoku Kaido was a highway passing through Kaga Province and Kanazawa to connect the Kyoto and Osaka area to the Edo (Tokyo) area. Why not soak in the historical feels with a tour around this highway? With our latest wide-area walking and driving guides in hand!
Hokkoku Kami-Kaido Walking Guide
The former Hokkoku Kaido highway was a link between present-day Shiga Prefecture and Nagano Prefecture.
In the Kaga Province of the Edo Period, the stretch from Kanazawa Castle to Kyoto was called the kami ("upper") kaido, and the other stretch passing through Echigo Province to Edo Tokyo was called the shimo(lower) kaido.
Hokkoku Kami-Kaido Walking Guide
Hokkoku Kaido Driving Guide
Throughout the old Hokkoku Kaido highway, you will find vestiges of former post towns, former ports of the Kitamae-bune merchant ships, and many remains with legends to tell. 
In particular, the Hakusan Kaido centered around the Shirayama Hime Shrine was used as a pilgrimage route up to the peak of Mt. Hakusan.
Apart from historical sites, these highways brim with diverse charms, including Shinkansen train yards, Kutani ceramic facilities, an insect museum and zoo. This pamphlet guides you around the surrounding sites as you take a drive down the highways of the region!